6 Reasons to choose VoxDial Lite
Perfect for Small Businesses
Specifically designed for small companies and budget conscious users. We understand that many dialers are too expensive for upcoming businesses, and can prohibit growth. VoxDial Lite has solved that issue and can offer a flexible, affordable dialer to suit everyone!
Our inhouse Development Team have created this service from the ground-up to deliver a bespoke experience for each business. There is no one better to speak to for support or queries, because we made it!
VoxDial Lite can be used with any number of agents, and also grow with your company to reflect your staff levels. There is no minimum agent number, so whether you are starting solo, or already have 100 agents, we've got you covered.
VoxDial Lite is completely browser based. This means that no installation or fiddly configuration is necessary! You can dial on the move, from home or the office, anywhere you like!
View your call information for specific date ranges with just a few clicks. Filter quickly and easily to breakdown how your calls are being handled.
Superior Call Speed and Quality
Calls are routed via Tier 1 Carriers only and hosted solely within the UK for ultra low latency and superior call quality.
small business dialer
Affordable, scalable, feature rich dialer designed and priced for the small/startup business.
Main Agent Screen
Enter your details below
to Get your Free Trial
We promise we will never share your details.
Campaign Config Screen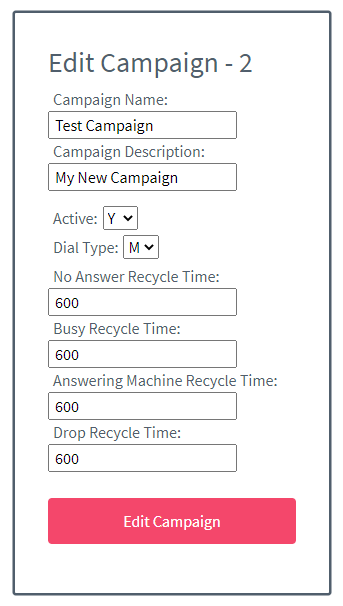 Menu and Dialing Report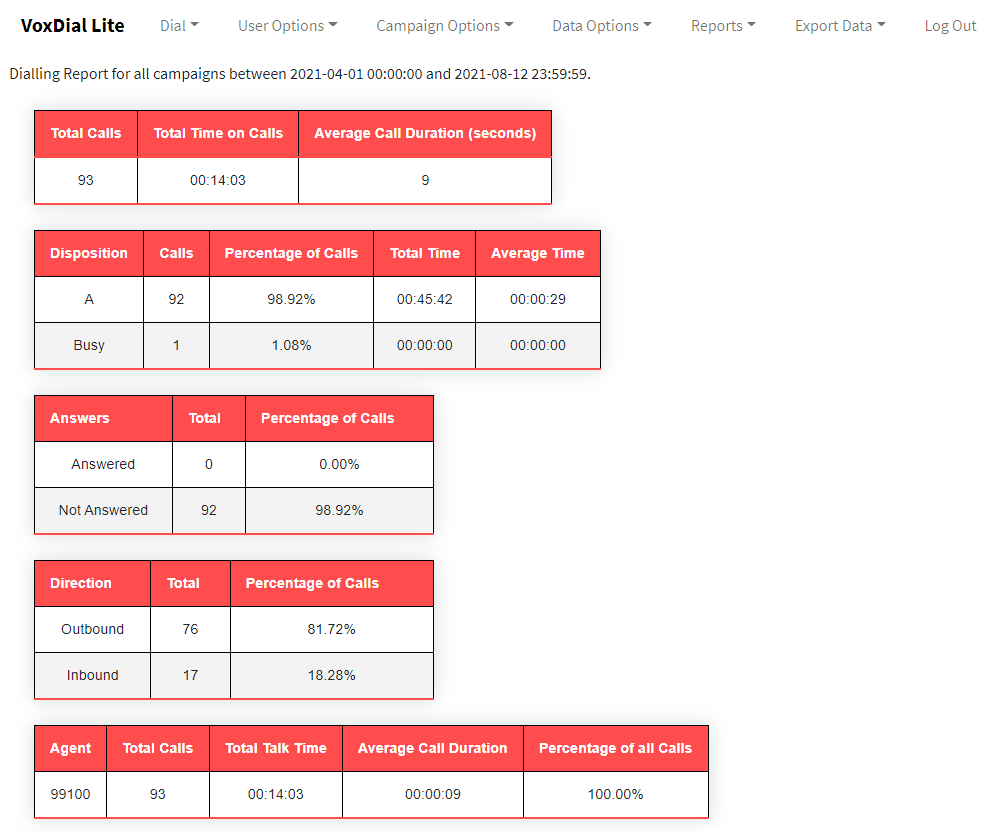 Detailed Lead Report

What our customers are saying
I wanted to say thank you for all of the help and support you have given us in transferring and implementing our VoIP phones set-up. From the initial phone call through to working with Miles, where no request / issue has been too much trouble to resolve, we really have been very impressed. I'm very much looking forward to working with Voxcloud going forward.
Mark Russell - Dancing Badger
I have been using Voxcloud for over 2 years now and they are just amazing! Our business is growing very quickly and the team at Voxcloud have helped me at every stage, always very professional and responsive. I have several numbers at different locations answering via VoIP, mobile and landline. All calls are perfectly clear and it all just works. We as a company are very pleased we selected the team at Voxcloud and always recommend them to our partners and colleagues.
Fergus Johnson - bodytonicclinic.co.uk
See it in action. Get your Free Trial today!
What makes Voxcloud the Best Hosted Dialler Service?
Experience
Voxcloud knows what it takes to build and deliver a scalable, reliable VoIP and hosted dialler service. All our staff are highly trained in SIP and VoIP technologies.
Quality
Voxcloud have created and developed a range of VoIP technologies that are used by businesses of all sizes. We want you to be confident in your decision to use our services which is why every product has been developed to the highest standards.
Infrastructure
Voxcloud's IP network is privately owned and locally managed across multiple UK based data centres. We interconnect with leading Tier 1 network carriers to ensure our VoIP and Hosted Dialler service is reliable, always available and provides crystal clear speech.
Support
When you need help, you can rest assured that one of our highly trained support technicians is on hand to offer practical help and advice. Support is included within our monthly hosting fee.