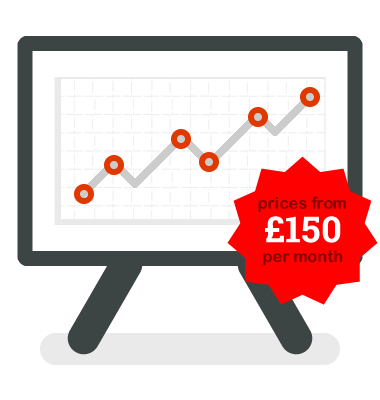 Voxcloud Hosted Dialler
Boost your average talk time from 15 to 45 minutes per hour with a predictive dialler
What is Voxcloud's hosted dialler?
Voxcloud's hosted dialler is a web based predictive dialler hosted in the cloud using our robust UK wide IP network as its backbone.
Voxcloud's hosted dialler is designed to make large amounts of phone calls. It will only connect your agents with successfully answered phone calls which drastically reduces the time your agents spend manually dialling, listening to ring tones or voicemails. Built in software filters your data to allow agents to efficiently speak to as many customers as possible, increasing their talk time.
Why Voxcloud's hosted dialler?
Increase agents talk time from 15 to 45 minutes per hour
Flexible & 100% scalable
No license/per seat fees
No hardware to purchase
No maintenance contracts
Save time & money
Fast, easy deployment
Low cost calls
Unlimited number of campaigns
How does it work?
Your Voxcloud Predictive Dialler is hosted on its own server within our extensive IP network. You connect to it using an easy to use web interface to upload data, create campaigns and view the real-time monitor screen.
Each sales agent connects to the service using a softphone (supplied F.O.C.) on their computer, IP desk phone or even an existing phone system.
Who benefits from a Hosted Dialler?

Sales Agents
Spend more time talking and less time dialling, leading to more sales. Talking to prospects rather than answer machines will boost sales agent morale.

Dialler Managers
Using Voxcloud's hosted dialler allows you to gain great insight into call statistics and data performance to better direct your campaign strategy.

Sales Managers
Get a real time insight into agent performance so you can deliver better campaign results.

Business Owners
Get greater visibility of team performances, allowing you more time to work on your business, not in it.
The Benefits of the Voxcloud Hosted Cloud Dialler
Fully Scalable
Unlimited users can connect to our hosted dialler.
Schedule Callbacks
Easily set callbacks when its convenient for your customers.
Reporting
View and download reports to help towards Key Performance Indicators (KPIs).
Easily Add or Remove Users
Voxcloud is designed to scale up or down with your staffing needs.
Web Based Client Area
Access your account from anywhere in the world.
Lightning Quick & Easy Setup
Simple configuration gets you operational within minutes.
Cloud Infrastructure
No need for expensive onsite equipment, everything is hosted in the cloud.
People
We are a friendly, responsive and technically lead business.
100% Satisfaction
At Voxcloud we offer a great service at a great price, most of our business is by referral and we have a very high customer retention, with no contracts we have to be good because people can leave with no notice.
Support Included - No Hidden Extras
All our staff are friendly and technical, so call or email if you need help or assistance.
No Contracts to Sign
With Voxcloud you won't get tied into a contract, so you are free to leave whenever you wish, there is zero risk so give us a try.
Simple Pricing
No hidden extras and no surprises.
Reduce Your Carbon Footprint
Using a cloud based server uses significantly less power than an onsite phone system, helping to reduce the cost even more.
What makes Voxcloud the Best Hosted Dialler Service?
Experience
Voxcloud knows what it takes to build and deliver a scalable, reliable VoIP and hosted dialler service. All our staff are highly trained in SIP and VoIP technologies.
Quality
Voxcloud have created and developed a range of VoIP technologies that are used by businesses of all sizes. We want you to be confident in your decision to use our services which is why every product has been developed to the highest standards.
Infrastructure
Voxcloud's IP network is privately owned and locally managed across multiple UK based data centres. We interconnect with leading Tier 1 network carriers to ensure our VoIP and Hosted Dialler service is reliable, always available and provides crystal clear speech.
Support
When you need help, you can rest assured that one of our highly trained support technicians is on hand to offer practical help and advice. Support is included within our monthly hosting fee.